Partnerships
Slow Venice Network
Cavallino-Treporti is a famous European summer holiday destination on the Adriatic Sea, perfect for the whole family, but remains still an unknown area to most of us.
To promote the beauty of this area and to increase the value of substantial tourism, Camping Ca'Savio has chosen to adhere to Slow Venice Network, which joins companies of different sectors like service providers, wine gastronomy, sports and nature associations.
The companies involved in Slowvenice Network have subscribed to an ethic code in which the value of service providers, the maintenance of the surroundings, the respect and attention to the needs of the population and the values of the traditions and culture are shared.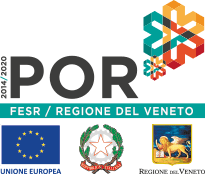 A part from fun, relaxation and high quality, holiday has acquired a new meaning. It has become a 'green' experience whilst going by bicycle to Lio Piccolo, or enjoying the silence of a boat trip with the traditional rowing boats on the canals and sandbanks, or by getting closer to the local culture by going on foot, away from the masses, through the unusual neighbourhoods of Venice, or by enjoying the typical local cuisine…
Take a look at our excursions and choose the right one for you!